Liepkalnis amusement park and cafe today (06.18) due to the expected rain from 16.00 does not work
Vasaros pramogos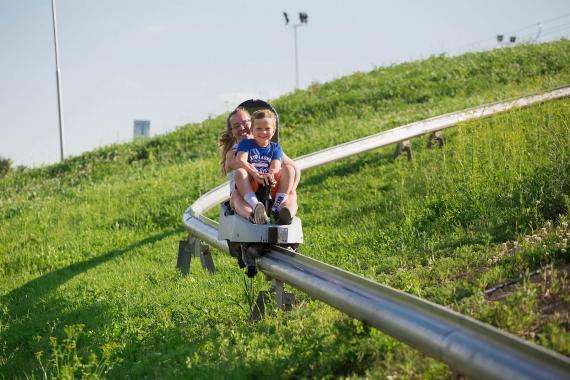 Summer toboggan
This is a brand new and the only one such fun activity in Vilnius! This is something that thrill lovers, high speend and positive energy lovers will enjoy. Twio different lines of summer toboggan are installed and available in Liepkalnis with the length of 350meters. When going down you will enjoy breathtaking panoramic views of Pavilniai regional park. Do not worry about speend and breaking - you can control it yourself with a help of a break-stick in the toboggan. So there is nothing left just to buckle up and enjoy the moments!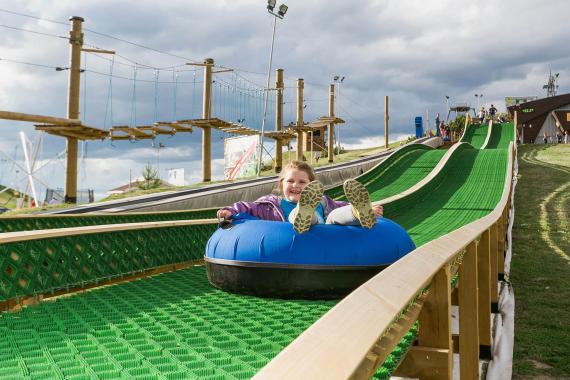 Funny landings (tubing)
It's one of the most favourite attactions in Liepkalnis, which is liked by all: young and old! We can assure you that you will be tubng down over and over again! Be ready to rotate, turn, go high and low and laugh - we will take care of the safety. Suitable for kids of 3 years and older. The little ones can enjoy this attraction accomponied by an adult.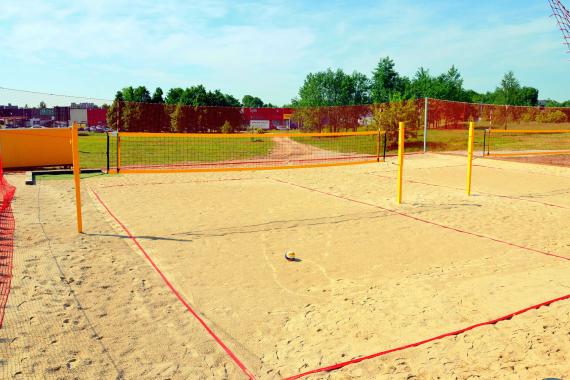 Volleyball
Professional volleyball pitches in Liepkalnis, which are availanble for rent every weekday, weekend. It is also available to rent the piches for the whole season. Toilets, changing rooms with showers are equipt just next to the pitches.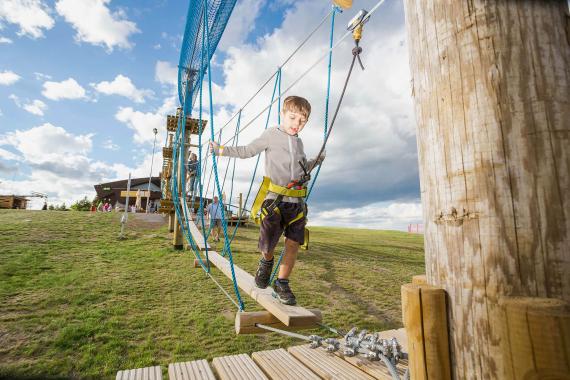 Climbing Park
There are two routes with different dificulty level; together these routes have over 30 different elements which are designed for beginner and advanced climbers. In order to climb over the routes, there is no additional physical preparation needed. Strong desire and a little bit persistence are enough!Liepkalnis climbing park are special because it's super safe! A very special swiss safety rollers and continuous zip lines ensure maximum safety. This enables every visitor concentrate only on the best result and good vibrations!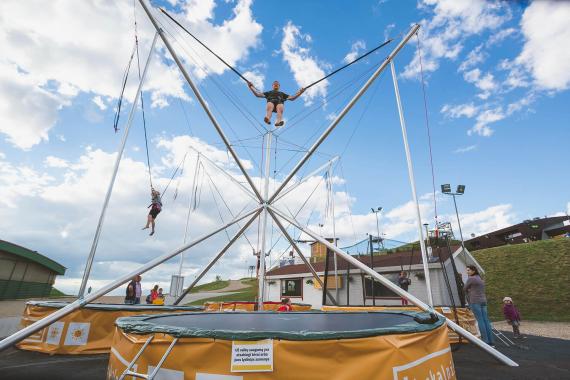 Bungee trampoline
It is a fun activity for everybody: for the little ones, who desire to jump and touch the sky as well as for adults who desire to learn new trick or simply want to have good time. The safety belts and flexible straps ensure the safety of every person. Recommended for 4 years and older.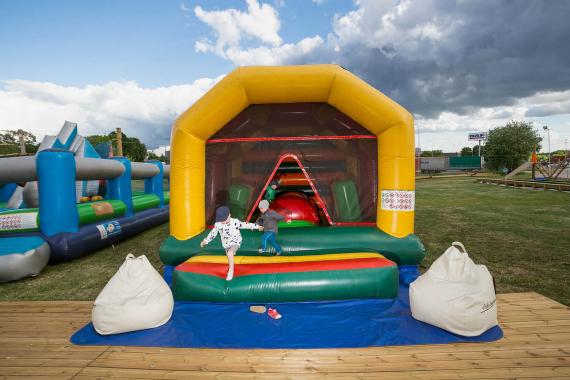 Kids' playground
It's an area, suitable for the smallest Liepkalnis guests. Be sure, your little friends will not be bored there! Bubble pool, mini jumping trampoline, slider, rope bridges, spiral landings - certain adventure for all day long!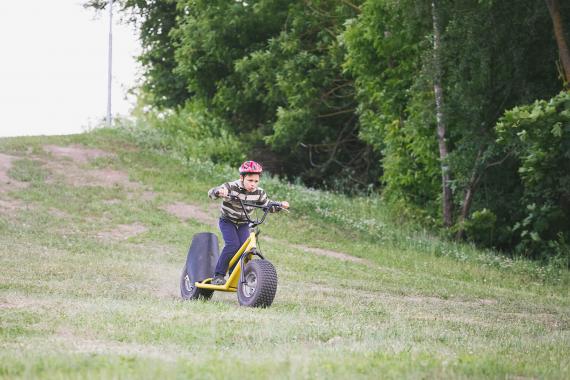 Monster scooters
It is a super fun activity for those looking for something new and extreme! That said Liepkalnis is fun not only in winter but in summer as well. Giant schooters' wheetls will absorb all the bumps and cracks, hand breaks will help to stop the vehicl when neede and the helmets provided will ensure your safety! You can use the monster scooter in the routes marked and go up by the same lift we use in winter!